Frequently asked questions
How Do I Install the M&P 22C Magazine Follower?
---
Follow the instructions in the linked video.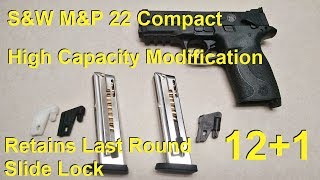 ---
What's the difference between Pieces and Quantity for Magazine Followers?
---
We offer a quantity discount based upon how many magazine followers (pieces) you purchase. So if you buy 4 pieces, you'll get a discount as opposed to 4 quantities of 1 piece. See the following chart for the per item (piece) cost depending upon how many you purchase.
---
How do I Install the Taurus PT111 G2 Low Profile Base Plate?
---
---
---